Communi-cate is a publicity and public relations company located in Indianapolis, Indiana, which provides excellence in writing and editing services and in coordinating special events for groups and individuals.
Communi-cate seeks to ascertain the unique needs of clients and to customize services appropriately. It emphasizes clarity and correctness in written communications and gives attention to detail in the delivery of high-quality, successful, and enjoyable events.
Communi-cate works to strengthen community by promoting goodwill and cooperation among and between individuals, groups, organizations, and businesses.

Communi-cate fosters appreciation for all that is good in life through its inspirational essays, found under the here's to life! blog link located above, and through its Here's to Life! Books at www.herestolife.us.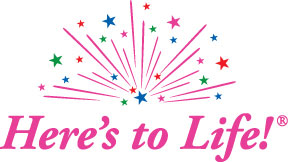 Take a look at the latest essays
: